About Us
San Andreas Department of Roleplay is a FiveM Server founded in June 2019. We hope to provide a community in which everyone feels at home whilst interacting with all of our members. Our priority is making sure that our community has a say in what they'd like to see and what they'd like changed. Equality is where everything starts - we love the idea of promoting a communal spirit. We are entirely streamer friendly with a proactive moderation team ensuring that we provide the best possible experience at all times. Should you have any questions, please feel free to talk to any of us!
Thriving Community
There are currently 26/80 players on the server, and with over 3200 discord members, we're proud to represent a vibrant, diverse and exciting community.
Fast Systems
Our high-performance server hostings, CAD system, discord bots, and high attention to detail mean that our services are quick and smooth.
Dedicated Team
Our helpful Support and Moderation teams are constantly working to improve your experience - from in-game moderation to our bespoke support ticket system.
Founders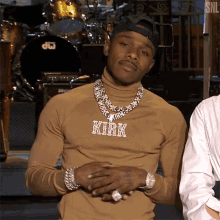 Hamz#0001
Founder & Systems Administrator
Power#6116
Founder & Human Resources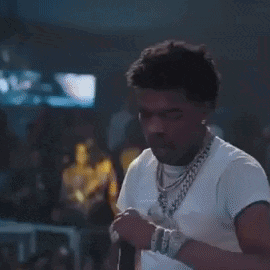 Karma#3333
Founder & Head Developer
OUR TEAM
Donations
While not in any way mandatory, donations keep us alive, and are met with a set of exclusive in-game perks. Donations go towards the cost of running the server, this includes hosting, private assets, and giveaways for the community. Our promise to you is that your money will be used solely for the purpose of enhancing your experience. All donation subscriptions are on a monthly bases, shown in GBP and non refundable.
Donator I
£5
Donator I Discord Role
Donator I In-Game Tag
Access Private Chat
Exclusive Vehicles
First-look at new content
1 Importz Spin
Donate
Donator II
£15
All perks from Donator I
Donator II Discord Role
Donator II In-Game Tag
Access to supercars, planes and helicopters
Clear area permissions
Priority Queue
Object Spawner
3 Importz Spins
And Much More!
Donate
Frequently Asked Questions
How Many People Are On The Server? / Is The Server Up?
The server is usually up 24/7. The easiest way to see how populated our server is at any time, and whether it is up or not is by using our bot command in our discord "!status".
How Do I Become A Moderator?
Moderator Applications, when open and accepting, will be announced in our discord server in the announcements channel. You can also find the application
here
. The more efficient way of becoming a moderator here at SADRP is by becoming one of our Support Team members first, and working up to moderator from there.
We try to host Monthly or Weekly Events that include anyone and everyone who wishes to participate. They will be announced in our events channel located in our discord. This will give you a brief description of the event, time, location, dates and the prizes.
Can I Be Police Or A FireFighter?
Yes, you can become a member of our Law Enforcement departments, we offer LSPD, SAHP and BCSO, and at the same time be a member of our Mini Department San Andreas Fire and Rescue, both at the same time. To do this, join our discord and navigate to our channel called "new-ticket" and follow the instructions on how to open a ticket. In your newly created ticket, select 1 and ask for an application to join a department where one of our active Support Team members will take you through the process.
What Time Zone Is The Server?
Our community contains members from multiple timezones across the world including GMT, CEST and EST. Our server rarely throughout the day has 0 members online in the server, however our most active times in the server are 3:00 PM GMT to 3 AM GMT.
Our server has no age limit to it.
How Do I Report A Player?
If you're looking to report a player in game, use our /report system by typing in the in-game chat "/report [ID of player you're reporting] [Why you're reporting them]", and one of our active moderators in the server will respond to the report. If you're looking to report a player who is no longer in the server, or for something they have done in our discord, use our ticket system! Navigate to the channel "new-ticket" in our discord, follow the instructions to open a ticket and select number 3 to report a player, and from there one of our Moderators will help you with the process.
If you have been banned and you feel as if it was unfair or unjustified, use our ticket system by heading to our discord channel "new-ticket", select number 5 to Appeal a Ban, and from there one of our staff will help you with the process.